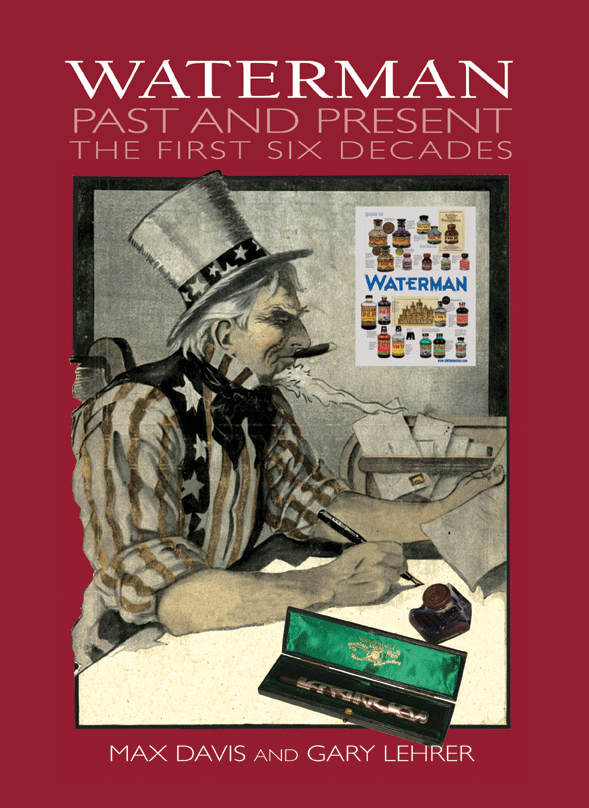 A comprehensive new book, looking at the first 60 years of Waterman Pen Company products, advertising, and ephemera. With thousands of superb color reproductions, this is the definitive picture book for fountain pen collectors, ink bottle enthusiasts, ephemera lovers, and those interested in the history of writing instruments.
A huge number of the items pictured have never before been photographed and published for collectors and historians. Established in 1883, Waterman is one of the few fountain pen manufacturers that still exists today. Waterman Past and Present (The First Six Decades), by Max Davis & Gary Lehrer. 240 pages. Hardbound.
125 Years of the Waterman Company history viewed in pictures
125 #'d & Signed Limited Editions in special sleeve, @ $139.00*
Regular Hard Cover Edition, @ $99.00*
Coffee Table Size - 11" x 8.25" *Plus shipping
Order Form below.